WELCOME TO
PARTY BUS SARASOTA
Your best source for party-ready luxury vehicles in Sarasota!
CHOOSE YOUR FAVORITE VEHICLE BELOW
With a variety of gorgeous vehicles, you're sure to find the perfect one for your next event!
We have gone to great lengths to provide a superb selection of the area's finest party buses, limo vans, stretch limousines, and SUV limos. You'll find many other companies out there telling you very similar words. However, the difference between us and them is how well we maintain and consistently upgrade our fleet. We spare no effort or expense in ensuring that every single day, you'll find our vehicles in the utmost best condition imaginable. Our dedicated staff is very proud of the work they do, and do not accept anything less than perfection for each and every rental that leaves our garage. Take a look below, and you'll begin to get an idea of just what we're saying!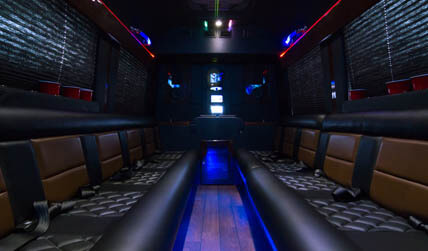 15 PASSENGER MERCEDES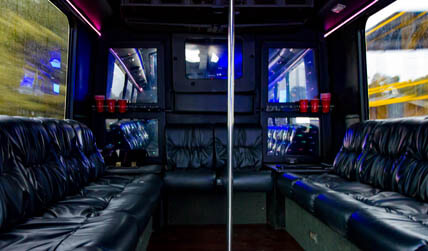 20 PASSENGER BUS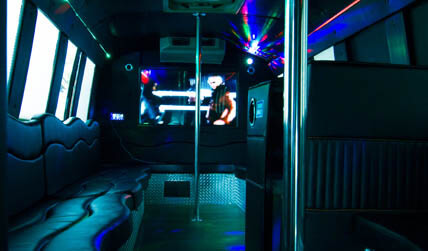 25 PASSENGER BUS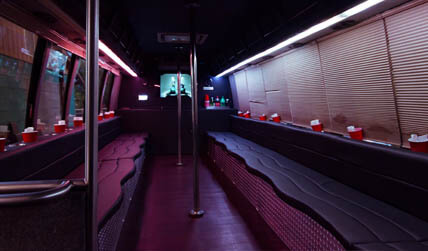 28 PASSENGER BUS
28 PASSENGER BUS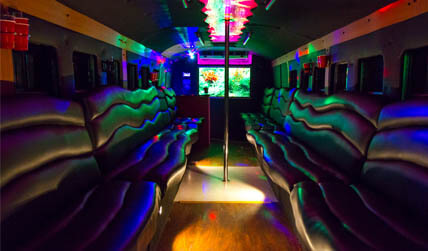 34 PASSENGER BUS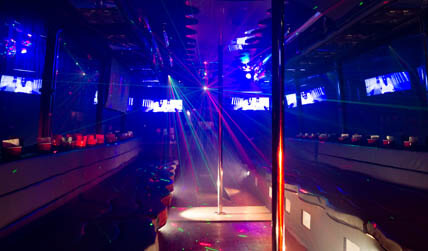 42 PASSENGER BUS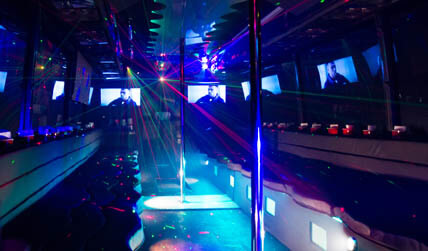 42 PASSENGER BUS
WELCOME TO OUR SERVICE
For a smaller city, Sarasota Florida still has no shortage of sights to see, and things to do. So, when you find yourself with a large group of friends or colleagues getting together for an event like a wedding, conference, festivals, wine tours, or even sporting events, there is no finer mode of roomy, luxurious transportation, than from renting one of the finest luxury vehicles in the Tampa, St. Pete, and Sarasota area! At our company, you'll find that we have a wide range of luxurious choices and a varying amount of package deals to get your group out and about in the utmost pinnacle of style, comfort, class, and affordability.
You may be pondering to yourself now, what makes our company the very best choice in the Sarasota area for the most excellent experience in first-class transportation? The answer is simple. Our people and our vehicles. It's not a simple equation to arrive at, however. It requires dedication, hard work, and tenacity to get ahead in this business... and an even more steadfast determination to remain ahead. This is where we put ourselves above the competition. We have assembled a top notch collection of vehicles, which is maintained and operated by a crew that is by far, the best in the business. There is no doubt we are lucky to have such wonderful folks working with us. Without them, we would not be where we are today! They are the great phone operators who happily answer any of your questions, they are the great mechanics who keep our vehicles in top running condition, they are the detailing crew that keeps everything as clean as it was when it was new, and finally they are the highly professional chauffeurs who's job it is to make you feel like royalty on the day of your journey.
It is our greatest pleasure to have the privileged of serving you! Regardless of your event, we will make certain you are our highest priority and that you have no worries about transportation on your big day. Take a look around our website, and let us know if you have any questions. We are always happy to help.
COMPANY FEATURES
We provide service every day of the year
We're here for you 24/7!
Top rated customer service
Our chauffeurs are highly trained and attentive to your every need
Our considerate phone agents are always ready to assist
Our fleet is superbly maintained
World-class, luxurious interiors
CD Player and iPod/MP3 capable audio systems
We keep our vehicles as clean as new
Beautiful flooring installed in all vehicles
GPS included in every vehicle
Bars and/or coolers provided in all vehicles
JOB OPENINGS
QUICK QUOTE
EVENT INFORMATION
The party buses, luxury limousines, and sprinter limo vans we offer are a great mode of luxury transportation for all events! We commonly provide service to the following types of event, and many more: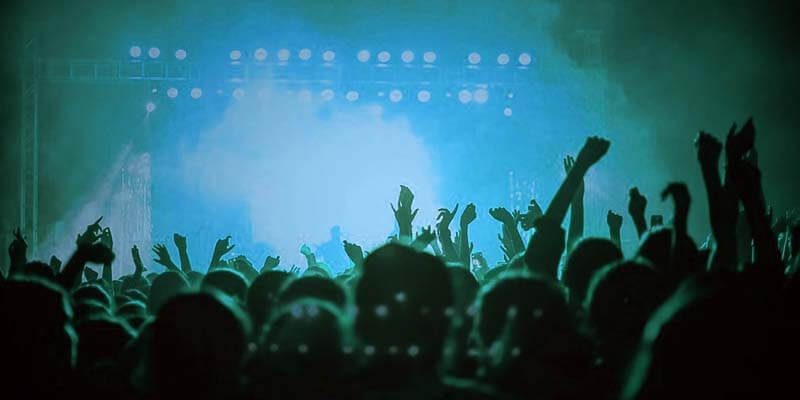 Rent a party bus or limo to make this year's birthday party unforgettable!
We love making your wedding party's transport comfortable and stress free!
A luxurious bus with a dance pole would be perfect for your bachelor party!
Bachelorette parties are a blast when you use a world-class vehicle to get around!
Getting your friends to that festival or concert has never been easier or more fun!
Enjoy traveling to your favorite sporting venues in comfort!
Drink, dance, watch movies, and party on the road as you travel!
LEARN MORE
If you haven't guessed by now, we are the area's number one provider of luxury transportation rentals for the Sarasota area. You are not going to find another company in our great area that has more experience in providing the very best service and experience to any special day you might be planning. Along with some of the ideas above, you'll find that we've also played host to some of the most notable occasions in our area, and there's a reason for us to be your number one choice when it comes to chauffeured transportation. Our awesome people are simply what makes the biggest difference in making your day special, relaxed, and memorable. The attention to detail is what makes the biggest difference. Our highly professional drivers are trained to the max, and experienced so that even the most minute detail typically doesn't escape our notice.