Bradenton, FL bar guide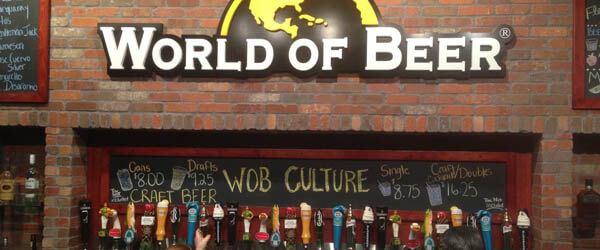 World of Beer
Be sure to check out 8217 Tourist Ctr Dr, Bradenton, FL 34201 the next time beer is on your mind. This place features live music on the weekends to attract customers, and it's fantastic local musicians. They feature monthly beers here, and you're sure to find a selection you've never had here. There's so many options for having a great drink here, as they don't just serve a large selection of beer, but their wine is just as extensive. There's a reason why so many locals cite this as the best bar in the area, but we have to guess that it has to do with the fantastic service and limitless selection of delicious adult beverages. They'll certainly be glad to see you, so stop by today for a great bar experience!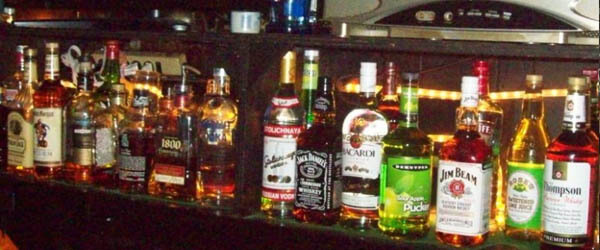 Clancy's
Clancy's is an Irish pub located at 6218 Cortez Rd West, Bradenton, FL 34210. This fine establishment is unique in the fact that it servess up some of the highest quality food in the area, but for a price that won't break the bank. It's not often that you find a bar that's serving up food to be genuinely impressed by! You can't go wrong with the marinated steak and cevhiche, but be sure to pay attention to their daily drink specials here. You'll be able to save a lot of money on beer and cocktails by ordering during happy hour, but you can be assured that the prices are fair during any time of the day! Be sure to visit Clancy's the next time you're looking for cold beer and quality food for a price that can't be beat by any Irish pubs!
Lost Kangaroo Pub
The Lost Kangaroo is a pub meets music venue and sports bar, making this an extremely entertaining place to get some drinks, no matter the time of the week! The service here is impeccable, as the bartenders are very friendly and the waitresses are attentive. This is definitely a spot to unwind at, as you won't break the bank when you decide to stop here for a couple of drinks with your friends, or after a long day at the office. With everything being so reasonably priced, and the amazing selection of different beers and cocktails, you're sure to be impressed with your visit to Lost Kangaroo Pub. You can find them at 406 12th St W, Bradenton, FL 34205. They certainly look forward to servicing you!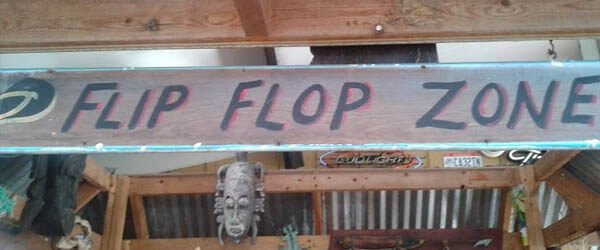 Aces Lounge
Aces Lounge is an unassuming spot to get some drinks and eats in Brandenton. This place is a prime spot for entertainment no matter which way you look at it! That's because they host live music here every single night, as well as special events such as micro wrestling throughout the year. This is why you can't go wrong with a visit to Aces Lounge, as it's always entertaining. They serve Italian themed food here, as well as some of the cheapest drinks in the area. This is why the locals love this establishment so much, as you won't have to break the bank to have a good time with all of your friends when you decide to come here for your night out on the town. The food here is too good to be true, until you visit, that is.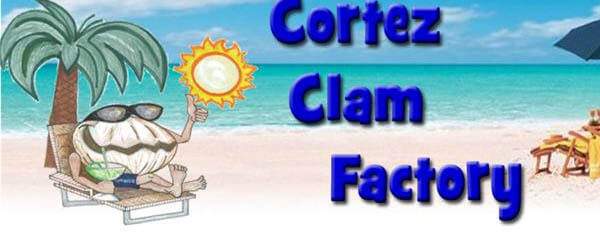 Cortez Clam Factory
Cortez Clam Factory is a dive bar that's serving up some of the best seafood in the area, which is surely a feat. They call this place a five star dive bar, and we'd certainly agree. They have some of the best food, bartenders, and service here. You're sure to be treated like factory the moment you walk through the doors here, and they even host a jam night called Clam Jam, perfect for those who like to people watch while they eat and drink. If you're looking to have fun, you're certainly going to find it here, no matter what it is you look for in a bar. Come eat some of the best seafood and barbeque, and wash it all down with an ice cold beer at 10104 Cortez Rd W, Bradenton, FL 34210.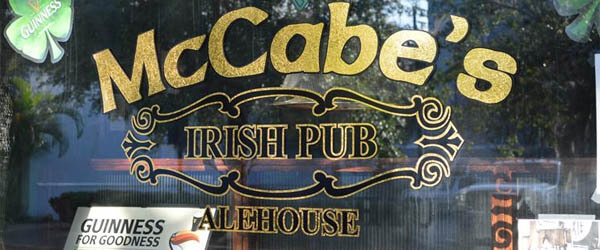 McCabes Irish Pub
McCabes Irish Pub is a great spot to come and drink in Bradenton. Locals absolutely love this Irish pub because it's an unpretentious place to get some drinks at a cheap price that everybody can love. You've never had a Bloody Mary quite like the ones that they're serving up at McCabes, as they're known for their amazing drinks! The people are always friendly here, and the waitstaff is known to be some of the most attentive in the area. With a comfortable atmosphere that makes you feel at home, it's no wonder why so many people love to come to McCabes Irish Pub for the best possible bar experience! You can catch McCabes serving up fantastic drinks at 302 12th St W, Bradenton, FL 34205.