THE BEST SELECTION OF BUSES & LIMOS IN TAMPA
You're in for a treat! Not only the best vehicles, we offer the most incredible experience.
You're in store for both the best selection of the most incredible world-class transportation in the great state of Florida! We have a wide range of unbelievable vehicles for you to choose from, and the very best & most attentive staff to deliver a fun, memorable experience to you. In fact, our staff is what will ultimately make the biggest difference in providing you with an all around luxurious time with us.
You'll find some samples from our fleet below. Should you want to check those out first, you're welcome to click any of the images to go to our fleet page. However, there's some good information here, should you want to learn more about how our incredible staff and company will take care of you in preparation and, during your adventure with us.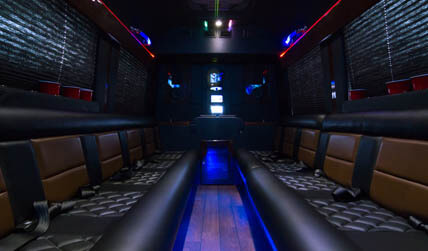 15 PASSENGER MERCEDES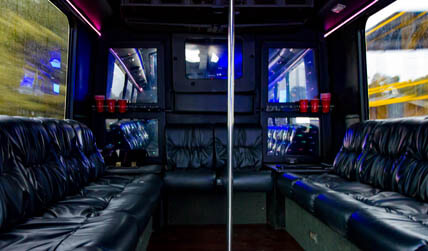 20 PASSENGER BUS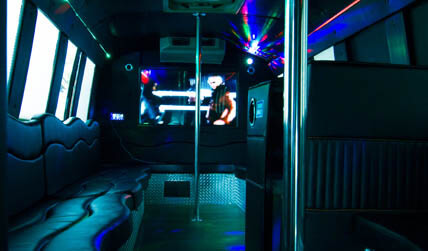 25 PASSENGER BUS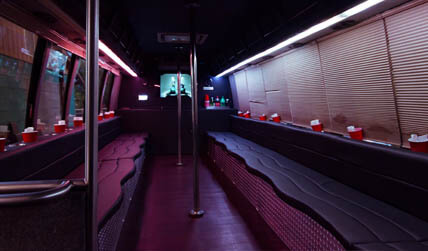 28 PASSENGER BUS
28 PASSENGER BUS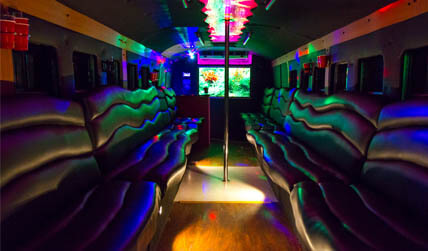 34 PASSENGER BUS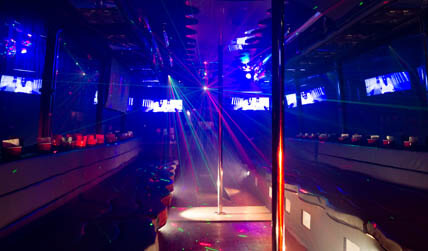 42 PASSENGER BUS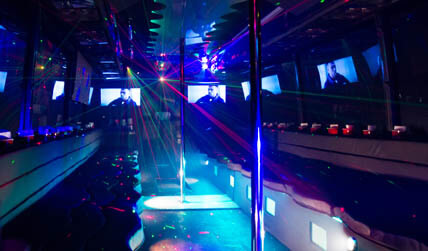 42 PASSENGER BUS
Tampa, FL Luxury transportation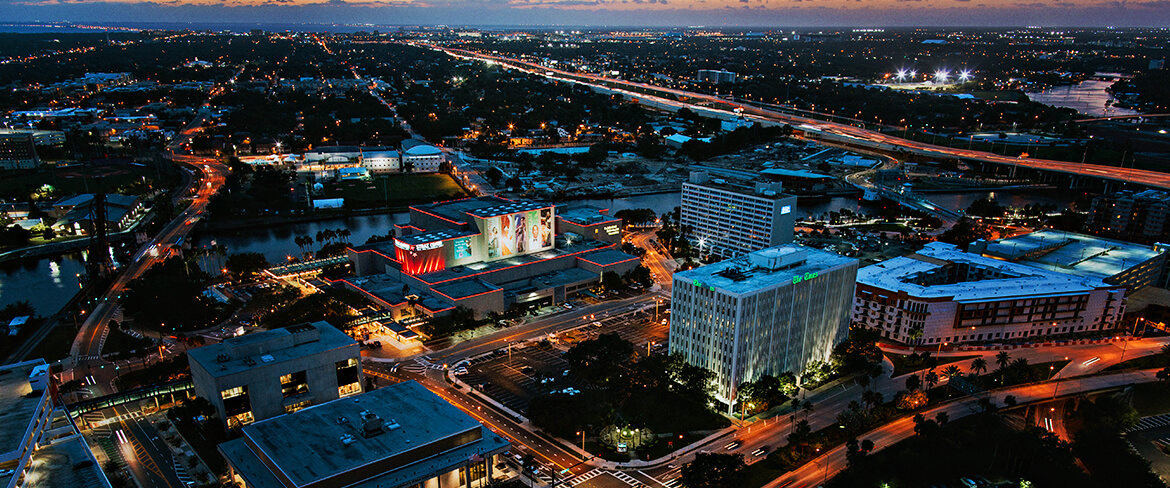 Tampa has it all, a great location on the Gulf of Mexico, friendly residents, warm weather, and a nightlife scene that can't be beat. Ranked as one of the best outdoor cities in the United States with a large growth rate, it's easy to see why so many people call Tampa home. The metropolitan area is home to countless different cultures, making for a some of the best restaurants and shopping areas to visit. With events that draw thousands of tourists that include Gasparilla, Tampa International Gay and Lesbian Film Festival, as well as Fiesta Day, you're sure to have a positive experience in Tampa/ You're sure to enjoy the cultural diversity, sunshine, and bustling activity that's located here in Tampa.
With all that there is to see and do in Tampa, you might be wondering how you'll get around. Driving yourself or finding a taxi is a hassle, so be sure to consider an amazing party bus rental. When you rent a party bus, all of your worries go out of the door, and that's because a party bus is more than just a vehicle, it's an experience! How can you have a bad time with all of the most modern features at your fingertips? You and your friends will have the time of your lives partying on a party bus, which feels more like a mobile nightclub than a vehicle. With our professional drivers, there's no need for finding a designated driver or trying to get directions, as they're just as knowledgeable as they are friendly. You always get the best with Tampa!
The next time you're looking to book a party bus adventure, you'll certainly want to keep Party Bus Tampa in mind. We have the expertise and knowledge to get you exactly where you need to be in the funnest way possible. We're able to provide such a quality service for an affordable price because we pass on the savings to you! This is what makes us the best possible choice for transportation in Tampa at any given time. There's nothing better than a company who looks out for you, and saves you money while doing it! With our professional chauffeurs, courteous booking agents, and top notch customer service, there's no other choice for professional transportation in the area. Keep Party Bus Tampa in mind for your next mode of luxury transportation.
Tampa Party Buses & Limos for all events & special occasions!
Regardless of what event or special occasion you are planning, we can be of service to you. Our luxury transportation is not just for parties, after all. Our staff and team of chauffeurs is well versed in delivery an exemplary service for any and all special days. Whether it's a swanky wedding, a bachelorette party, or even something as straightforward as a night of bar-hopping in Tampa's most notable clubs and pubs.
You can rely on our staff to take care of you during every stage of your planning. We are specialists in this realm, as we have served for a nearly innumerable number of different events, conferences, and special days. Let us help in handling the logistics of "getting there" so you can concentrate on the people who will be there with you, and other minutiae related to your preparation.
Great rental prices, transparent rate policy.
We handle pricing a bit differently than many other companies out there. Our party buses and limousines are rented out on an "hourly rate" basis. This isn't very different. However, how we calculate our hourly rental rates, and the frequency in which we change our rates... Is atypical of the norms throughout the industry. Because of our flexible pricing, we do not have the ability to publish our pricing on our web site. We apologize for this but, we think you'll appreciate our logic for working this way...
We have a pricing policy that allows us a unique ability. This is an ability to lower our rates whenever market conditions allow us to make the same "baseline" profit required for sustainability. In short... When we experience lower costs, we lower our prices. We believe this is a good policy because we still are able to keep our doors open, and still provide great prices for you. Epseically when you consider the extensive value that our company offers.
GET IN TOUCH! THE BEST TAMPA PARTY BUS EXPERIENCE AWAITS...
Whether you'd like to send an email or, give us a call... We are ready to help, 24 hours a day!